The
Global Healthy Living Foundation
, a 501(c)3 non-profit patient advocacy organization and
Eli Lilly and Company
proudly announce the second eAdvocacy Summit to be held at the Newseum in Washington, DC, on October 19, 2012.
During this innovative day-long event, distinguished speakers and panelists will engage participants about ways to better utilize social media for public policy advocacy. Our target audience is executive directors, policy and advocacy directors in the communication area representing non-profits interested in health care policy. More than 125 organizations are expected to attend and space is limited so early registration is encouraged. This event is free and open to 501(c)(3) non-profit organizations.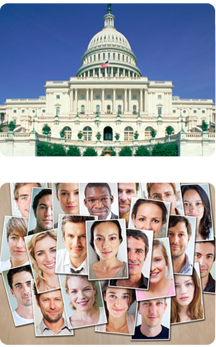 Nationally recognized elected officials and business leaders will be keynote speakers. Panel discussion topics will include the mechanics of social media, case studies about public affairs campaigns, and grassroots advocacy. Networking sessions will include interactions between participants and community experts in the DC area.

The program allows plenty of time for networking, an excellent opportunity for attendees, speakers and others in the DC community to reflect on the day's messages, and to combine their new knowledge of social media in this informal conventional social context.